Been a while since I posted...I know call me a slacker. I've been doing a lot of thinking about what I wish to accomplish this new year. For the past few years, especially in the scrapbooking community, there has been a real frenzy going about summing up your year in one word. I decided to have one for 2011:
Changes.
Here are some of them I plan to make or continue making this year:
Lose Weight:
I've already started with that one in 2010. I plan to continue my journey with BeachBody programs like
P90X
, and soon to be
INSANITY!
! With those tools at my disposal..I can't go wrong.
Get Organized:
This being my year for changes, I'm going to take the tools necessary and get my house organized. That means, purging things that aren't needed, used, or have been sitting forever in boxes or in other "storage" areas. One closet, space, and room at a time!
Be more Creative:
I hope to find the time to hone in on some other creative skills I may or may not have. I would love to get my sewing machine out more and make clothes for Melody. Perhaps even some awesome gifts for others. Ultimately would be a fabulous "Puff Quilt" following the tutorial at
HoneyBear Lane
. Maybe even have a homemade Christmas next year with all the gifts given being made from me!
Find Time for Romance:
Loney and I will celebrate our 12th wedding anniversary in May. Being parents you don't really have the time or energy to spend time with each other, remembering why you fell in love in the first place. That will change this year. We will have more "US" time even when things might be a little crazy. Date night once a month, and maybe a weekend or two away from the kiddos sometime during the year. There's some awesome ideas here at
The Dating Divas
.
Connect with Friends:
I love the fact that in this day and age I'm able to find old friends and make new ones. Places like Facebook are a lifesaver for a mom at home with her kiddos. I hope to be able to meet some of the online friends I've made at
Faithsisters.com
even those I've connected with from BeachBody.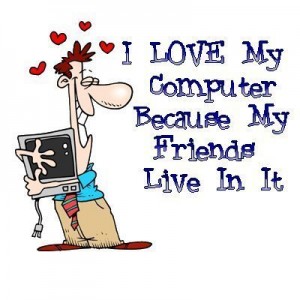 I think that should be a good start to strive for this year. Making even small changes will make this year the best yet!
What are your goals?